The Number One Rum in the World, made in AZ, again!
The Elgin Distillery not only produces one of the best Bourbons and Gins in the World (SFWSC, IWSC-London, LAISC, NYISC, LVGSA, BISC, CWSC, SISC, PWC, ACSA), but the Number One Rum in the World, back to back. (SF World Spirits Competition) and the only American Rum to ever win Gold at the IWSC.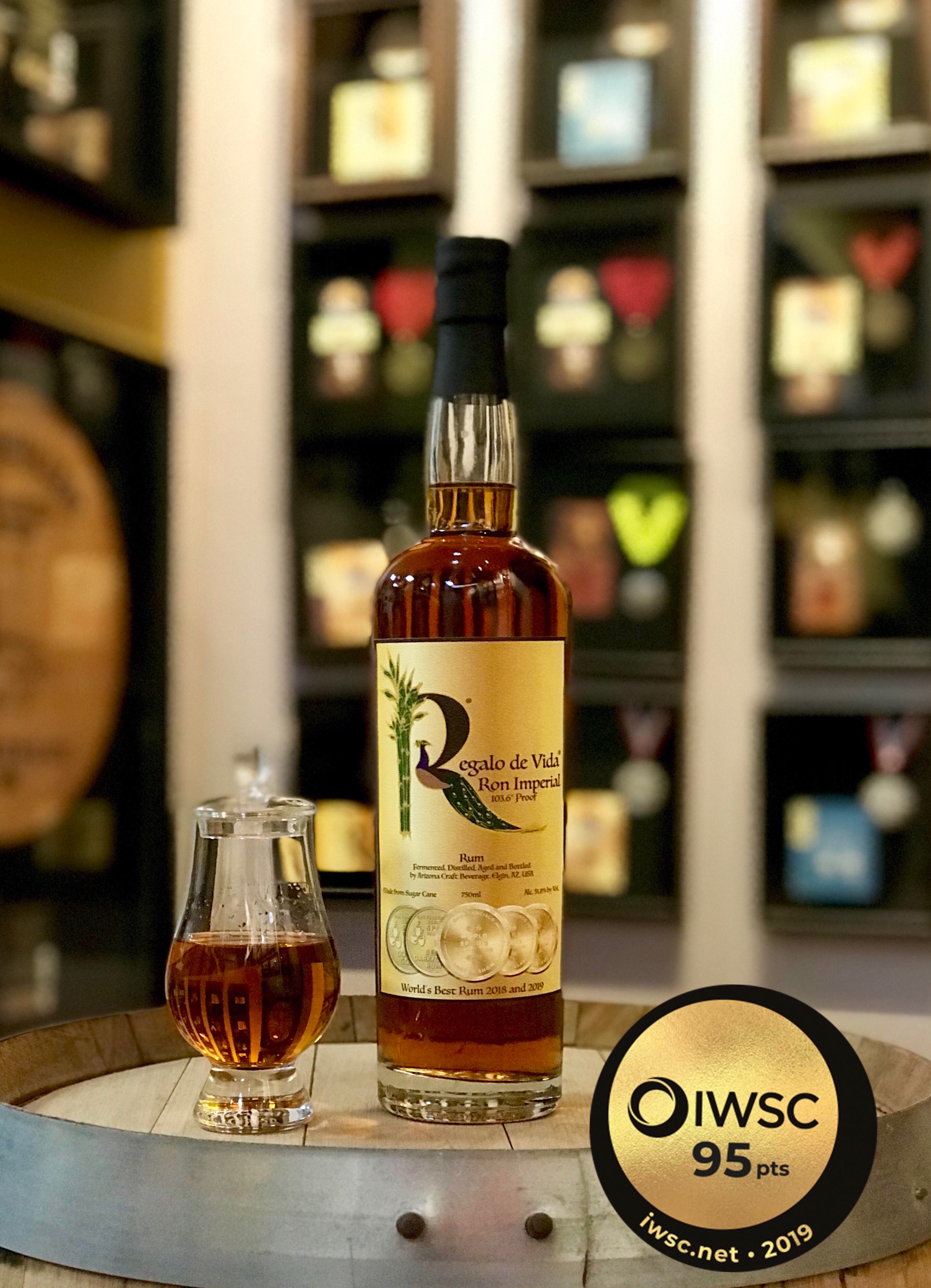 Choosing inspiration over competition for a better product and a healthier way to do business.
We believe that we are the finest distillers producing today, and the critics agree. But that is not our end goal, we look for inspiration in everything we do. For us it is about using and utilizing local sources and of course our MAGIC WATER®.
Excellence knows no bounds
We believe that excellence can be obtained from any source. You must cultivate the product, coax the spirit and let it guide you into the bottle.
It means leaping waters. She is our spirit still. From her copper, we produce Gold, Silver and Bronze….but mostly Gold.